book.world | DormProject
BOOK.WORLD is a cloud-based reservation system for hostels & backpackers
Everything you need in order to manage reservations at your hostel easily
Features
the easy way to handle reservations
DormBook
Manage reservations. rooms. beds. services.

Features
change of bed allocations by drag & drop
address database of all guests with export option (e.g. for mailings)
various status options: provisional bookings with reminder function,fixed reservation (no changing of bed allocation), check-in, check-out, paid etc.
free allocation of room categories (e.g. dormitories, private room without shower/toilet, private room with shower/toilet etc.)
screen views can be defined (number of rooms, number of days, room categories) and assigned to funktion keys
several users can work on the system simultaneously and in different locations (e.g. reception, backoffice, at home)
BookWorldOnline (BWO)
With the OnlineBookingEngine (OBE) you provide guests a modern and comfortable booking platform on your website

Features
set a default languages as well further languages
define a default number of minimum persons for booking
define gender for the rooms
set up text to navigate through the OBE for booking a bed/room
insert wished pictures of your hostel as slider on the top
pictures and room descriptions for guests to choose the perfect room
define additional services (e.g. city tour, outdoor activity, breakfast etc.)
Interfaces
Simplify your work with interfaces

hostels are getting most of their reservations via web bookings. DormProject offers the perfect solution to connect accommodation booking websites via interfaces.

No overbookings. Maximum Profit. Save Time and Labor.

Fully automated update of prices and availabilities
Easy configuration of availability schemes in one place
Automated transfer of all reservation and guest information into DormProject
Currently available
Gomio
Hostelworld
Hostelbookers
booking.com
HiHostels.com
Swiss Travel Center (for Switzerland only)
HostelsClub
TOMAS
More to come
Reports / Statistics
Through a secured Internet site one can generate various statistics and reports

Create your own report

statistics with splitting by adults, children, infants
splits by country of origin
statements for agents
Check-in list
Invoice agent
Guestlist
Bed list
Housekeeping
Payments
etc.

DormBook
DormBook is a management tool for front and backoffice. Reservations and empty beds are clearly marked by colourful bars. This makes it very easy to keep track of current reservations and occupancy.
Details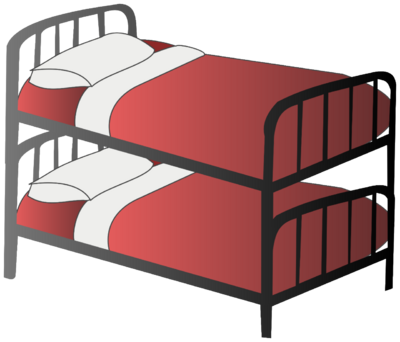 BookWorldOnline (BWO)
Automated booking solution for your Hostel's website
Details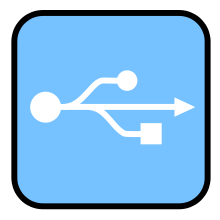 Interfaces
Interfaces allowed you to place your availabilities all over the world!
Details





Reports / Statistics
DormBook allows you easily and quickly print self-defined documents (invoices, confirmations, statistics etc.) in xlsx oder PDF format or send them as an e-mail.
Details




The licence includes the following
- Reception/back office system DormBook
- Online reservation DormOnline
- Central database on Internet Server
(including live updated backup server)
- Report utility
- Configuration utility
- Support by phone and e-mail

concurrent active computer(s)
The DormBook software can be installed on any number of PCs. With the "Base licence"
you are limited to one concurrent use of the system. If you want to use the system from
different PCs at the same time, you need to rent additional licences.



Documentation
Download DormBook
For the Linux Version please contact us.




Testimonials
We have close working relationships with hostels around the world
"Thanks to dormproject we are able to handle our availability most flexibly. We are able to work with all relevant interfaces such as hostelworld (most important for selling hostel beds), but also booking.com, expedia and others directly plus many smaller ones like hostelsclub via myallocator. This opens up a whole world of easy and reliable distribution opportunities.
Being able to sell all our beds up to the last one on the same day online on all these different channels at the same time without having to worry about over bookings is incredible and it works! We have worked with Dormproject for many years now and it's at the core of our business, ensuring we can sell to our guests at the time they want it, through the channel they use and at the price that's right. Leaving this crucial part of our business to dormproject we get time and opportunity to serve our guests at reception face to face best we can –without having to split our energy between selling and serving."
Backpackers Villa Sonnenhof, Interlaken

_______


"since opening 11 years ago we work with dormproject. We have contact with many hostels using different booking programs
but none convinces us more than dormproject. We have a good direct and fast support in case of trouble and the cooperation
was also common development of the system. It is quite easy to understand for managers and staff."
EastSeven Berlin Hostel

_______


"DormProject is an extremely simple and high quality reservation system. We have been
working with it for 4 years now. Thanks to DormProject we were able to increase our
occupancy and reduce sources of error."
Andreas Kappeler, managing director, City Hostel Geneva


_______


"We are using Dormproject since more than 15 years (now in 3 different hostels). We are really happy with it. Dormproject is easy to handle. We are very satisfied with the realtime (two way) connections to all the important OTA's like Hostelworld, Booking.com, MyAllocator etc.It works nearly always 100%. Price changes and Allcoations are completely automatic and fast. Last but not least you also can work in case the internet connection is temporarly out of order. Also Support and Development of new features is good."
Bernd Fasching, City Backpacker Zürich | Bern Backpackers Bern | Hotel Casa Davinci Locarno



FAQ's
Do we need to buy a software?
Book.world system is rented to hostels. The rental fee includes support by phone and e-mail.
You may choose one of our two price plans we offer.
Can book.world be installed on different PC stations?
The DormBook software can be installed on any number of PCs. With the "Base licence" you are limited
to one concurrent use of the system. If you want to use the system from different PCs at the same time,
you need to rent additional licences.
Are my data safe?
Backup of all your reservation and guest data.
All data is stored on two servers, one in Switzerland and one in Germany.
You can continue to work without Internet connection.

The loss of reservation data is one of the worst case scenarios in running a hostel.
book.world has its master database stored on an internet server, placed in a secured
environment in Germany. The data is permanently mirrored onto a backup server
in a data center in Switzerland.

With the "local database" option all reservations are saved on a local PC. Should your
Internet connection be down at any point you continue working with this local database.
Once the Internet connection is restored your local data will be automatically synchronized
with the server database.
What about the failure of interfaces?
If one of the interfaces (Hostelworld, HostelBookers, etc.) fails to function correctly for more than 5 days within one month
and compensation is required to be provided to hostels, then it cannot exceed the amount the hostel paid for in advance.
Only a maximum of one month compensation is refundable, if the hostel chooses to continue to use DormBook, book.world, etc.

Who is responsible for setting up the data?
The hostel is responsible for all settings at any time, especially also for the correct data concerning prices and availabilities on interfaces.
How can guests book a bed or room through book.world?
DormOnline OBE (online booking engine) has to be placed on the website of the hostel.
For hostels using the booking fee price plan (e.g. b25) this is a must.


Contacts
If you have questions, please do not hesitate to contact us.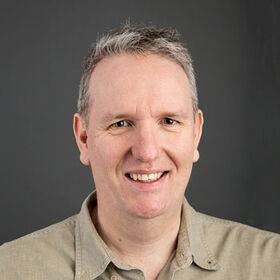 Andreas Arn
Advice and Programming
Manager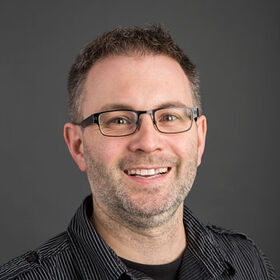 Hansjürg Welti
Programming and Support
Manager
Remote Support – AnyDesk

_______________________________________________________

alixon gmbh
Aarepark 2a
5000 Aarau, Switzerland
+41 62 511 22 33

info@dormproject.ch
_______________________________________________________